Although Adobe Creative Cloud is a little pricey, there's no denying that it saves designers a huge amount of time, and can be a lifesaver when rushing to deliver a project. If you're an Adobe Creative Cloud subscriber, you're in luck – the company has updated some of their apps with a even more nifty, time-saving features you should check out.
Adobe Stock is the company's stock content app which gives users access to millions of photos, illustrations and videos. It's more than just a marketplace though – Stock has smart, time-saving features which have just received improvements and better integration with other apps.
– Visual Search in Aesthetic Filters : Along with reverse image-search, users can now search for images of a specific theme, aesthetic or visual profile. Although you can only search images based on Depth-of-Field and Vivid Color, more filters are coming soon.
– More Stock from Editorial Sources: The company has new partnerships with Reuters, USA Today Sports and Stocksy. While the Reuters partnership alone offers 12 million editorial images and 1 million video clips of global news, the USA Today Sports partnership provides images from major sporting events. Stocksy will bump up the collection of royalty-free images available.
– Use Adobe Stock Right Inside PowerPoint: You can now search and select assets from Adobe Stock from within Microsoft Powerpoint by downloading a new, free add-in. 
Dreamweaver is Adobe's tried and true web design application used by junior and senior designers alike. Along with Dreamweaver, many web designers also use Git – a tool for tracking changes in code and files, as well as coordinating real-time collaboration among multiple parties.
– With this new update, users don't have to work with another window while crafting their web projects – designers can initialize a new or existing site to create a local Git repository or clone an existing repo within the app.
– The Files panel can be used to view file statuses in Git view, as well as perform common Git operations such as Commit, Pull, Push, Fetch, and more. Users can also manage Branches and Remote Repositories right within the app. Changes to code are indicated by Guttermarks in Code View, with appropriate colors to indicate addition, deletion, and modification. In short, changes are easier to make and read.
Adobe XD - Laundry List of Quality Of Life Updates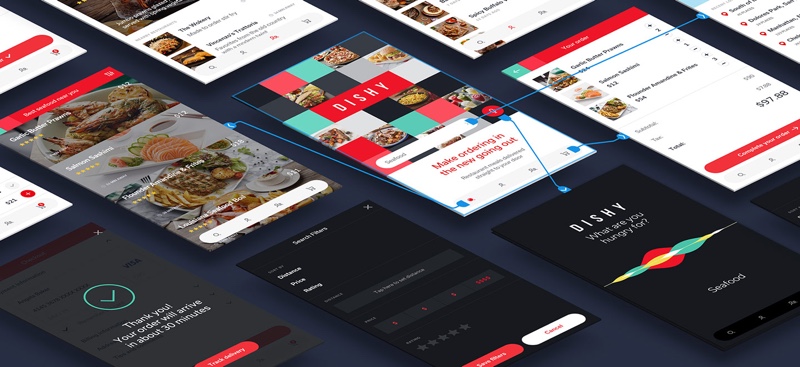 XD is Adobe's Wireframing and Prototyping app. Released in December 2016, this new app seeks to make life easier for UX designers who typically use other tools like Photoshop to design and prototype their projects, and is a direct response to competitors like Sketch for OSX. Adobe has just updated XD with a boatload of Quality Of Life updates:
– Symbols are now Available on Windows 10
– Symbol Overrides and Update All: Option to apply individual changes made in a symbol to all instances of that symbol.
– Linear Gradients: UX Designers can now create and edit linear gradients within vector objects, and bring in existing gradients from Illustrator with a simple copy/paste. Users can also work with gradients is directly on canvas.
– Layers Drag and Drop: Users can now drag and drop layers and change the z-order of the objects on an artboard from within the Layer panel. It's also a great way of adding new elements into an existing group.
– Text Range Styling: Users can now create different text styles within both area and point text by customizing the typeface, size, character spacing, and color using the property inspector.
– Copy Bitmap to Clipboard: Users can now copy artboards, elements or groups from XD and paste them as bitmaps into other applications.
For a deeper dive into these updates, head over to Adobe's blog here.
---
These updates have been made to help speed work up for designers. If you've been stuck on CS6 or an older version for a while, we highly recommend giving these updated Creative Cloud apps a try. While they don't come cheap, these Creative Cloud apps are a fantastic investment if you are a designer and need to get things done fast and on the fly.