When you think of 3D models, Augmented Reality and Virtual Reality – it's almost second nature to associate them with the latest VR zombie shootout gallery or the next epic undersea cinematic experience. The future of virtual reality is so much more than just gaming though – these new interactive, immersive technologies have the potential to change the very way we interact with the world around us. We're at a point of time where design and technology are about to take the next big leap towards a new digital frontier together, allowing us not just to play – but to work and live in a entirely revolutionary way.
In our first episode of Thirty Seven Talks, our new interview series, we speak to Silka Miesnieks, Head of Adobe Design Lab, on the future of immersive technology and the potential for it to impact not just the gaming industry, but change our lives as a whole for the better.
Billy: Hello Silka! Tell us about yourself! What do you do at Adobe?
Silka: A question that has consumed me throughout my career is, 'What happens when the screen disappears and the whole world becomes digitally interactive?' I think the answer to that is always changing, and it depends on the next generation of designers and the design tools that they have at their fingertips. That's what led me to start an Augmented Reality (AR) startup, Dekko, which was aimed at making AR technology a natural extension of the real world. It is also what has led me to my current job at Adobe.
As the Head of Adobe's Design Lab, I lead a team of designers and engineers responsible for identifying the untapped potential of design tools, and reimagining the tools of the future. On any given day, our highly specialized and studious engineers can be configuring artificial intelligence (AI) solutions in one corner while talented designers restructure touchpoints of a single digital journey in another.
In addition to my role at Adobe, I also mentor women working in Extended reality (XR). I believe it's important to bring up a generation of women who will be leaders of our next technology revolution, moving towards a more inclusive and empathetic future.
---
B: How did you get started in the design industry?
S: My passion for design comes from a very personal place. As a child growing up with dyslexia, people would sometimes think I was less intelligent, which of course wasn't true. An advantage of my dyslexia, is that I was able to more easily think and learn spatially. It's a perspective that was especially relevant for solving big design challenges.
I began my career as a user experience designer, a road that ultimately led me to found an augmented reality startup, Dekko. At Dekko, I was able to design, prototype and iterate in hopes of solving some major design challenges that arose as we navigated an entirely new design discipline. I am so excited for what's ahead and excited to be at Adobe as we invent the tools that will empower designers across all industries to build new and inspiring immersive experiences.
---
B: How has your experience with Dyslexia affected the way you create and design?
S: Being Dyslexic, I know that I learn better using all my senses. Research has also shown that not just dyslexic people, but a lot of people learn better through learning in context. This understanding has shaped the way I experience the world, and in turn affect the way I look at design. That's also how I was drawn to immersive design, looking at how we naturally behave in our environment and everyday objects around us.
"I believe in designing products that are universal and inclusive. If we look back in history, products like the typewriter, remote control, audiobooks, for example, were invented for people with disabilities; but today everyone uses them. These products have given superpowers to everyone and included people on the edges as well. That's why I always encourage my team to think differently and be inclusive."
---
B: What exciting projects are you working on now?
S: We contribute to projects, and sneaks that use emerging technologies for design. We have team just focused on Design using AI and distributed through for Sensei. We continue to work on immersive video and sound editing for VR in Premiere and After Effects. Most recently we seen announced an new product, Aero that uses AR to empower designs placed in the world around us.
---
B: VR and AR have come such a long way. Apart from being used in amazing educational tours and as a new way to present photos, videos and other media – companies are now going all in with gaming. Companies like Lenovo has just recently released a Mirage AR headset, which allows individuals to play an AR game called Jedi Challenges – stepping into the shoes of a Jedi in Star Wars. They've just released a feature where players can actually battle each other in-person with augmented reality lightsabers! This is a one-of-a-kind experience we've never seen anywhere else – do you think such AR experiences will become mainstream soon?
S: With almost one billion AR-enabled phones coming in the next year and new devices in development, immersive media is poised to become the next disruptive platform. One area where AR has already been used widely is like you mentioned, in the gaming world. The technology lends itself well to that format, as players want to feel immersed in the world their game exists in.
But AR doesn't end there. The real potential lies in how we can interact with everyday objects in our regular environment. Imagine your favorite restaurant's menu coming to life as every dish pops onto the table for your consideration; imagine experiencing the interior design of your home before making a single purchase; or watching a movie and having the actors appear right in your living room. Even today, you can pick up your phone and use AR and Machine-Learning to look at anything around you, like a flower, and be able to learn about it in context, at the very moment that you're curious.
The direction that all of this is headed will be driven by the next generation of designers and the tools that they have at their fingertips. That's why our mission at the Adobe Design Lab is to prototype the future for Adobe's immersive design products and services. Like a SWAT team of inventors, we develop the tools, technologies and techniques that designers will need to create the immersive realities of the future.
Just earlier this month (in June), Adobe shared a preview of Project Aero, a new AR authoring tool and multi-platform system that will enable creatives to design immersive content that blurs the lines between the physical and digital worlds. Project Aero will deliver a system for both developers and creatives to build simple AR scenes and experiences leveraging Apple's ARKit, and allow designers to create AR content from popular creative tools such as Photoshop CC and Dimension CC, and convert assets into usdz that can be natively consumed in the Apple ecosystem. We're also partnering with technology leaders to standardize interaction models and file formats, and working with leading platform vendors, open standards efforts as well as media companies and the creative community to deliver a comprehensive offering to fully realize the potential of AR.
"These are exciting developments, and I can't be more thrilled about what's ahead. Just as storytelling moved from a paper to digital world, AR will no doubt close the gap between our devices and senses. It's driving the next wave of digital transformation and creating new challenges and opportunities that we have never even thought about."
---
B: We've also had great experiences at VR Arcades like Zero Latency, where gamers strap on mobile computer backpacks, wireless VR headsets and controllers and roam free in virtual spaces together. Innovative companies like SandBox VR take the VR arcade experience one step further with haptic feedback vests and 4D environment effects – allowing players to feel wind, rain, and even the actual haptic effect of a zombie clawing at them. What do you think is the future of VR and AR gaming beyond this stage? What kind of technologies should we watch out for? Do you think we'll ever see VR technologies and experiences like the ones in the movie Ready Player One come to life in the next few years?
S: Gaming has always been an exciting industry for new technologies, but we believe technologies like AR will fundamentally impact our everyday lives. We're already seeing entertainment and social messaging apps being influenced by AR, next we'll see enterprise and education being transformed by AR powered by artificial intelligence. I believe that these technologies will enable us to connect more naturally and not isolate us as shown by Ready Player One. When we design AR/VR/AI tools at Adobe, we think responsibly about the power this technology will have to fundamentally change the way we create, communicate and collaborate.
We're at the dawn of a new era of storytelling, and how art and content is experienced is going to change dramatically. At Adobe, we are working hard to remove barriers holding people back from exploring and creating in these emerging mediums. Skills like animation, 3D object creation and 3D space design will be made easy and accessible, in the same way the internet made publishing accessible to everyone. These new technologies will allow us not only to share what's on our minds, but also to share what's in our hearts.
---
B: We've heard that the good folks at Adobe are working on new and innovative ways to use VR beyond gaming and edutainment – for example, PDF-to-VR. Could you tell us more about that? How else can AR and VR change the way we work and design, and what other exciting future technologies are you working on?
S: At Adobe, we're investing in these new mediums as a core component of our strategy. Across the entire business, we are exploring how AR and VR can and will change the way we work and design. The project you mention above was an early exploration done within Adobe Research. The team developed an experimental interface that allows people to enter into the images embedded in a PDF document through VR technology. Each image within the PDF contains a doorway that links to the next image, such that the document itself feels like a physical journey rather than just a wall of text. Technology like this will make it easier for people to interpret documents, discover and unlock valuable layers of information embedded within a PDF as they go through it; and change the way we learn.
I'm personally excited for how immersive design will allow us to create and collaborate in new ways. Imagine an architect being able present designs and collaborate with clients in remote locations, in real scale, and being able to change those designs in real time with each other. Car designers, industrial designers, event designers – those who work in spatial design, can all benefit from immersive collaboration. This will transform how designers work together to create these new experiences.
Adobe is constantly pushing the limits of creativity and continuously innovating to support exciting new mediums to extend digital experiences beyond the screen. We will have much more to share at the Adobe MAX conference later this year so stay tuned!
---
B: The future of creative technology is exciting, but recent developments have highlighted how terrifying they can become when used by the wrong people. Deepfakes – an AI-based human image synthesis technique – was developed last year and be used to combine and superimpose existing images and videos onto source images or videos. A free app called FaceApp works with Google Tensorflow, and anyone can use this for free to create deepfakes themselves. While this opens up huge worlds of possibilities for the future of video editing, it sparked some privacy and 'fake news' concerns. How does this impact creatives and businesses alike?
In 2016, Adobe demoed Project Voco. This could mean absolutely fantastic breakthroughs for voice technology, but won't it open up possibility of individuals using it for nefarious purposes such as impersonation? Will Project Voco become a product feature anytime soon?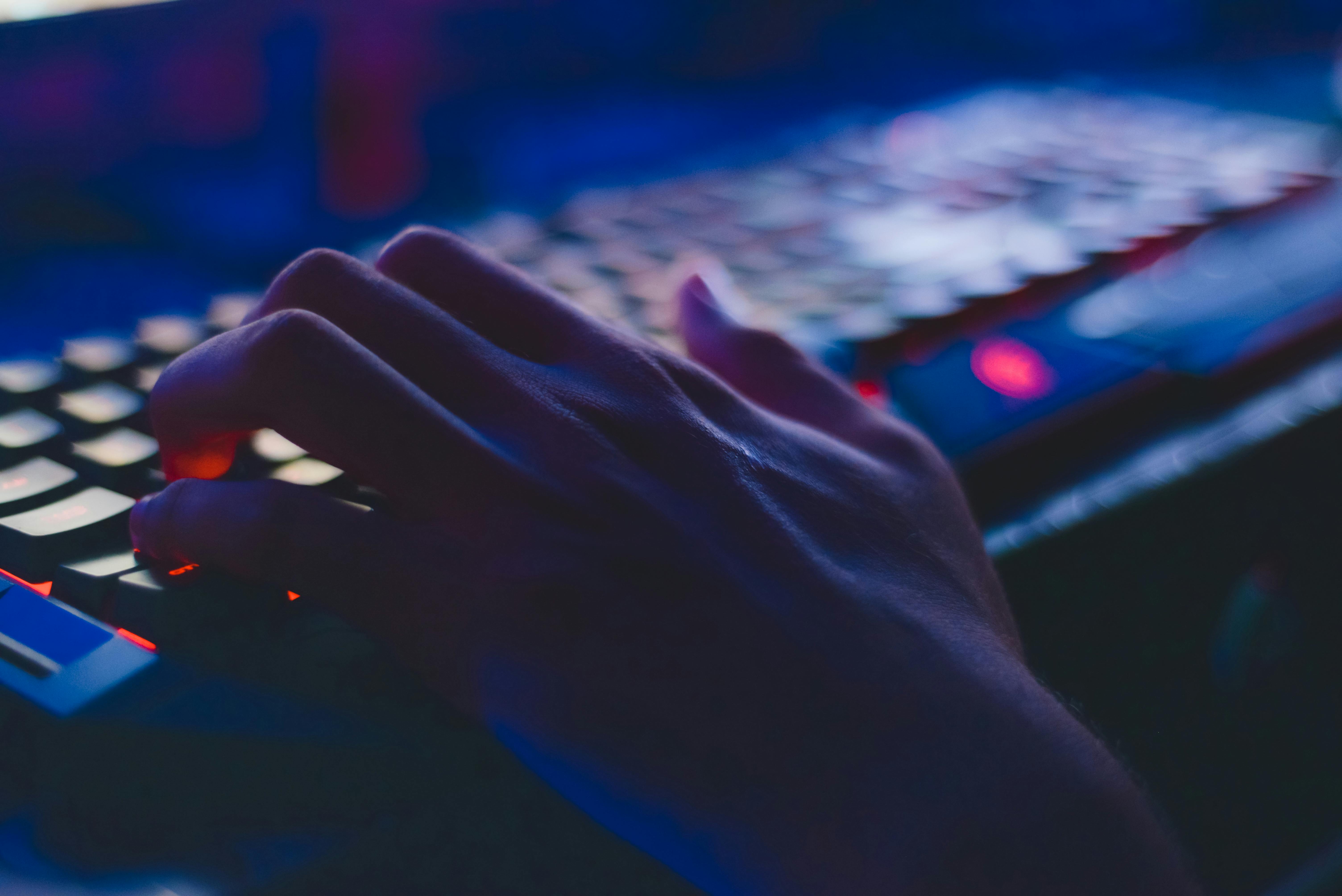 S: Adobe has always considered the ethical implications of our technology innovations and we remain committed to engaging in the conversation about the most useful and responsible ways to bring new technologies to life. While the nature of providing tools for the creation of content means that we cannot, in practice or on principle, control the types of content created, the vast majority of content producers use our products responsibly to create and deliver content to the right audience for the right reasons.
Project VoCo has several potential use cases such as generating new speech in the same voice as the original narrator, making it easier for editors to make last minute changes to voice overs, podcasts, commercials and more. It also could give us the ability to complete voice-overs where recordings were damaged or unfinished, or even giving speech capabilities to someone who has lost their voice.
It remains an early-stage research project for Adobe and is not available to the public today. One of the reasons we provide an early look at technologies like Project VoCo during Adobe MAX 'Sneaks', is so that we can engage our community on how best it can be developed, what its potential uses might be, and what safeguards might be put in place to discourage its misuse. Should tools like Project VoCo ever come to market, this might include detectable watermarks, digital signing within audio files, or auto-detection within the audio signal to better identify when an audio clip may have been manipulated.
"For the past 35 years, Adobe has been pushing the boundaries of creativity with our products and we recognize that, as with all technologies, there's the potential for objectionable use. But we know the positive impact of technology will always overshadow the negative uses. Therefore, we'll continue to lead and innovate in these areas, while developing our technology in a responsible and thoughtful manner."
---
B: Do you have any advice or words of wisdom for young up-and-coming designers in Singapore?
S: I would say be curious. A designer should always be looking for new ideas, inventing better processes, experimenting with new technologies, and inspiring experiments that align with consumer needs. In addition to being curious, be deeply empathetic to human needs and have a desire to solve challenging problems.
Also think ahead, about what is the world that we want to live in in the next 5 to 10 years. Ask questions that relate to the product, like 'how people are wanting to create with more freedom', 'how do we want people to be communicating more effectively' – and then look back at the product we're building today and evaluate whether the product will ensure that better future that is inclusive, and doesn't bias or eliminate anyone.
---
B: Thanks for your time Silka! Last question – why do you like Milo so much?
S: It's delicious, isn't it? I grew up in Australia and it's such a familiar, comfort drink that I used to have. Since moving to the United States, I can't find Milo there anymore. So, when I came across Milo here again in Singapore, it just brought back so much fond memories and nostalgia. And now I've discovered a new way of having it – the Milo Dinosaur!
Image Credit
---
We hope you enjoyed our first episode of Thirty Seven Talks with Silka Miesnieks of Adobe! While we aim to bring you the latest news and reviews on gadgets, we want to share insights on the new frontiers of the distant future, and share how technology can possibly change our lives in the coming years. After all, gadgets and gizmos go out of fashion in a year or so; but new paradigms and fresh mindsets last decades – even centuries. We're excited to see what the future holds.
Next up, we'll be speaking to David Holmes, Principal Threat Research Evangelist for F5 Labs, on the state of cybersecurity in Singapore and what we can do to balance convenience and security in this age where anyone and everyone can be a victim of a hack. Stay tuned!